South Haven High School -- get ready to get cozy, festive, and warm!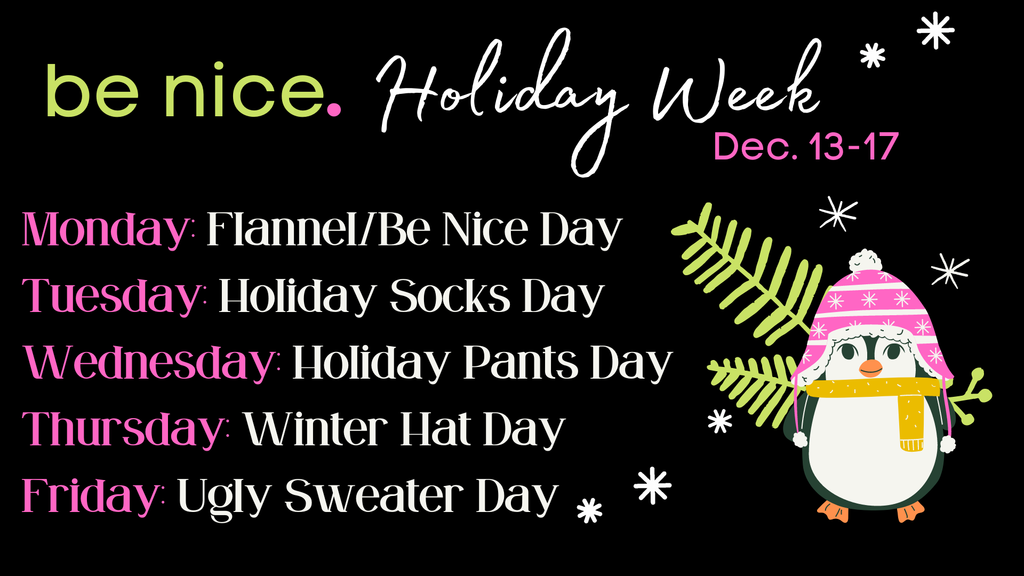 NOTE TO SPORTS PARENTS: An increasing number of local districts are now requiring masks of spectators and coaches as we move into the winter season. For example, Lakeshore, St. Joseph & Kalamazoo Public Schools will require masks if you travel to an away event next week. South Haven Athletics recommends you plan on bringing a mask to all away events, and asks that you comply with whatever local rules are in place. Thank you!!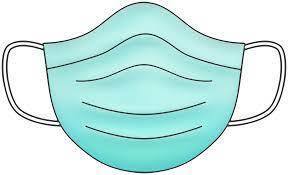 Please note that the Van Buren Tech Center will be closed tomorrow, Tuesday, November 23, 2021 due to low attendance numbers and staff shortages. Questions can be directed to the high school office. Thank you!

Seniors! Jostens Cap & Gown orders are due TOMORROW, Nov. 23.

High school and middle school competitive cheer practice has been cancelled for today, Friday (11/19). Enjoy your weekend.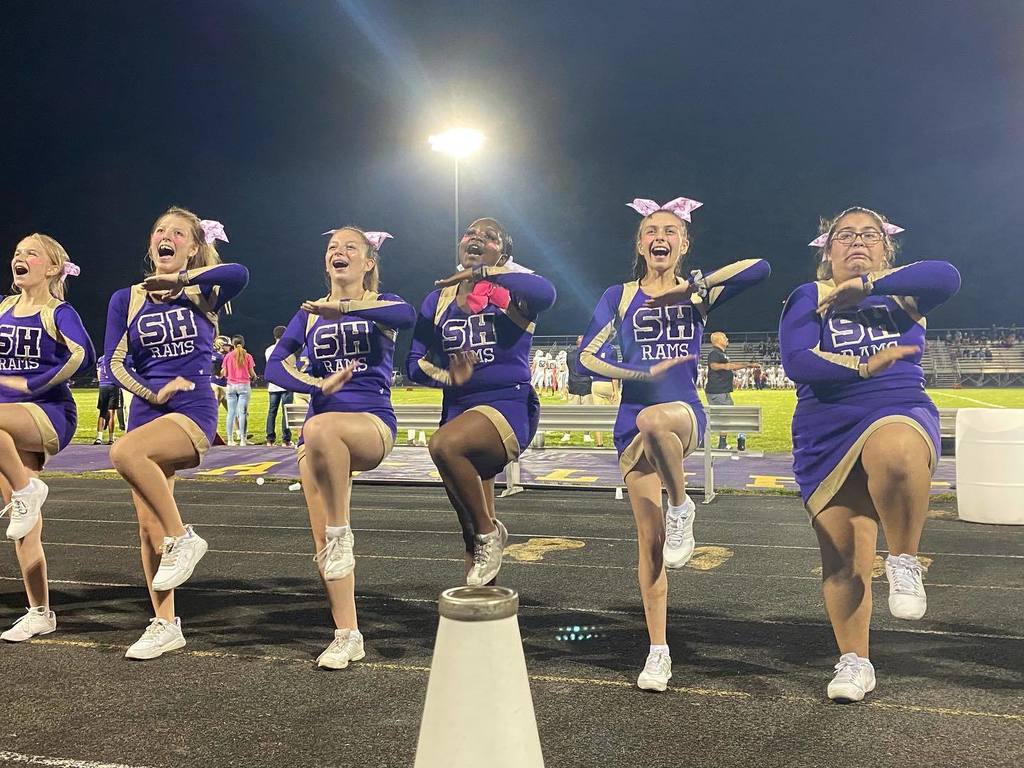 HS Wrestling will NOT have practice today (11/19). Enjoy your weekend.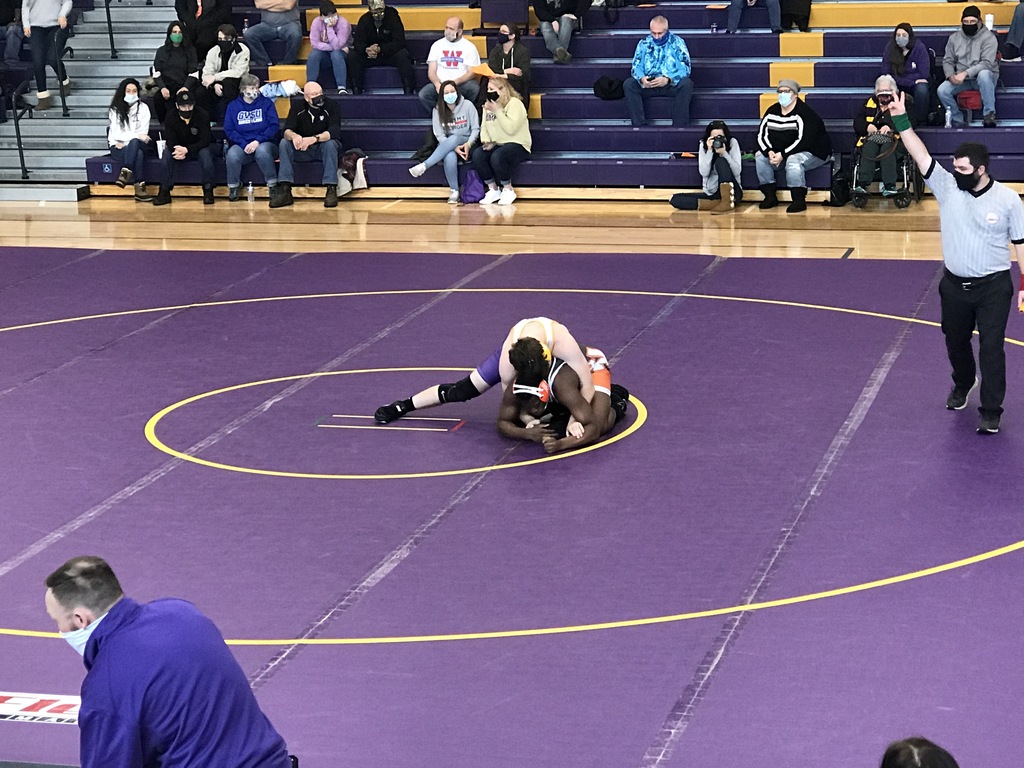 High school basketball practices (freshman boys, JV boys, varsity boys and varsity girls) will practice at their usual times today (11/19) despite the school closure.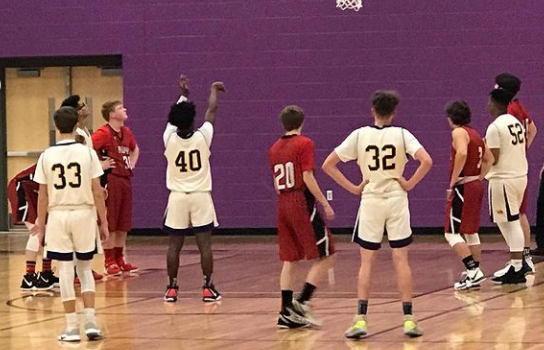 Friday (11/19) -- The district is still evaluating our water situation with the city and how it may affect Friday practices and weekend competitions. We will communicate any information on athletics as soon as we're able. Thank you for your patience.

SHHS will be hosting a bottled water drive for Benton Harbor residents. Class vs Class - who will donate the most?! Drop off your contributions in the front office.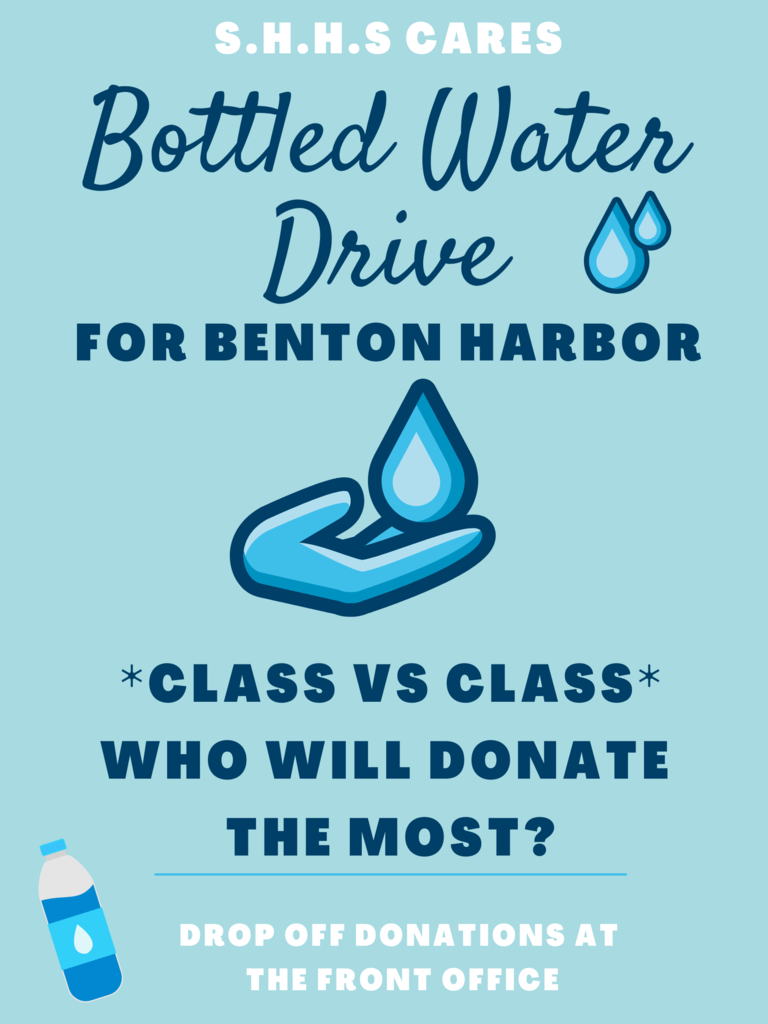 Students may only park in the back of the school, near the tennis courts. If you are coming to school late, after the doors are locked, you may park in the front parking lot but you MUST park in the spots farthest from the building, nearest the street.

Reminder: senior pictures are due December 10, 2021. If you would like to use your school ID picture, please let us know. Your picture will appear along with your profile in the senior section of the 2022 yearbook. Follow this link to complete your senior profile:
https://forms.gle/hwin3rSGbwAFPVx18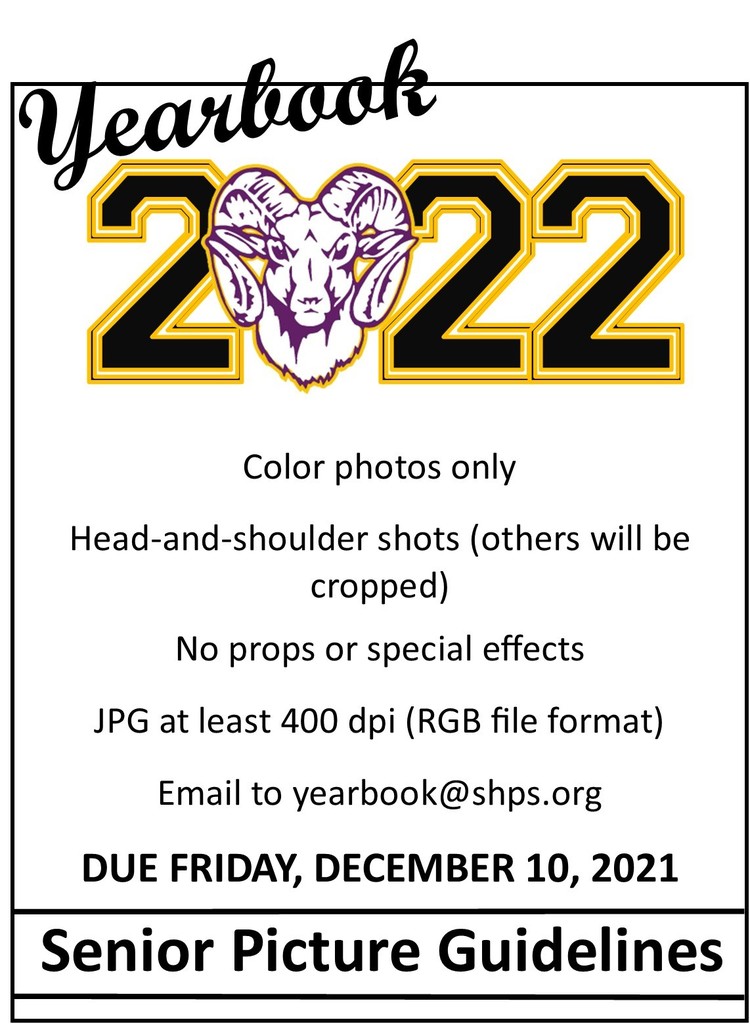 *REPORT CARDS* Quarter 1 report cards are now available for viewing in your Parent Portal in Powerschool. They can be found under student reports and are titled " SHHS Report Card 2021-22 Q1". Click the link and the progress report will load. If you have not set up your Parent Portal or you want a tour of the parent portal features you can find video tutorials at this link:
https://sites.google.com/shps.org/shps-technology/power-school
If you need help with anything please reach out to Student Services Secretary, Jenny Romero at
jromero@shps.org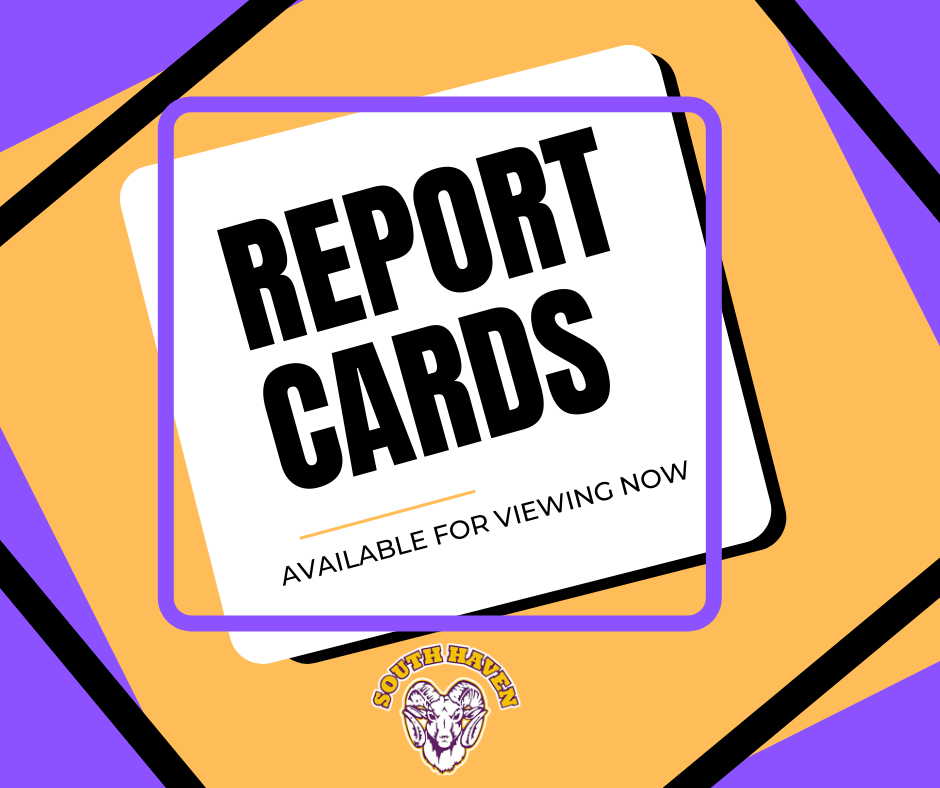 Ram Power begins Monday, November 8th. Ram Power is our speed and strength program. It is open to all athletes in grades 6-12 of both genders. The weekly schedule is Monday, Wednesday & Thursday from 2:45- 4:00 pm in the high school weight room. Training is an essential ingredient to successful athletics. It increases speed, strength, confidence, and recovery time. Training also decreases the volume and severity of injuries. Athletes who want to get better are STRONGLY encouraged to attend. Questions can be directed to Coach Mark Eddy at
meddy@shps.org
.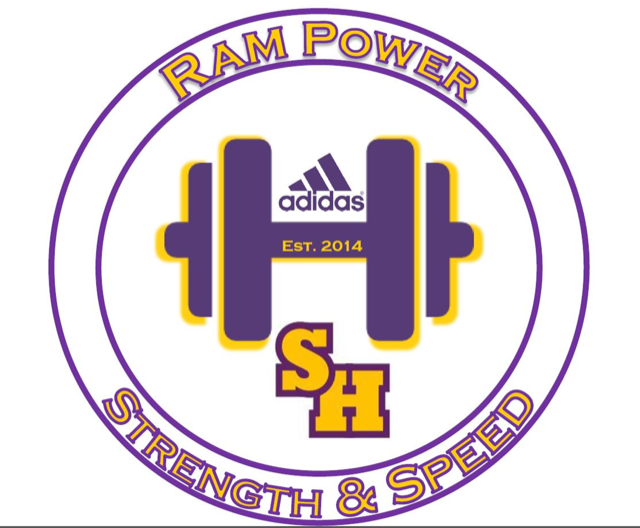 The SHHS Dramatic Arts Fall Play: Mission Possible! begins next week (Nov 5th and 6th) at 7pm in Listiak Auditorium. $5 students/senior citizens $8 general admission Tickets on sale Mon Nov 1

Tickets for this Saturday's MHSAA regional cross country meet are now available online. They cost $10 per car (rather than individual tickets). You can purchase them by using the above QR code, or by going to
https://www.otsegops.org/apps/pages/athletictickets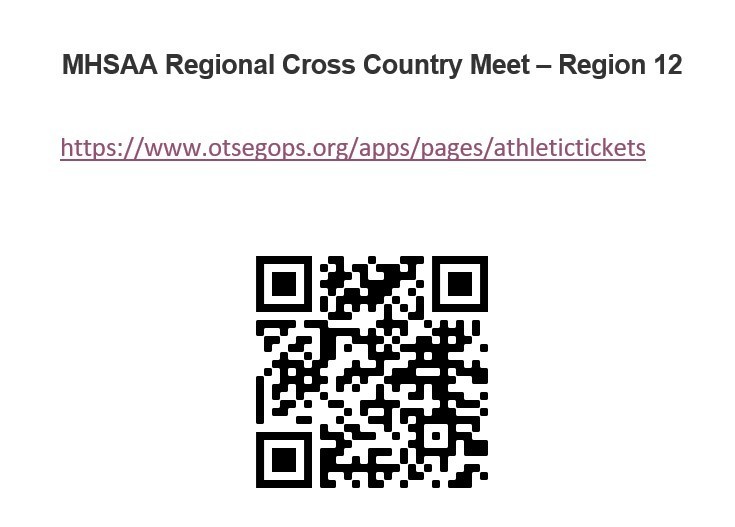 Does your athlete have a valid physical? High School winter sports begin in November and middle school basketball begins this Monday (10/25). All athletes in grades 6-12 wishing to participate in a school-sponsored sport MUST have a current physical on file to play, practice or even tryout. MHSAA rules state: For the 2021-22 school year, an MHSAA pre-participation sports physical is required for all students who participate in sports. A physical examination must be completed on or after April 15, 2021 to be considered a valid physical for 2021-22. An MHSAA physical form can be found on their website. Completed physicals can be turned in on the first day of practice, or brought to the office at either the high school or Baseline.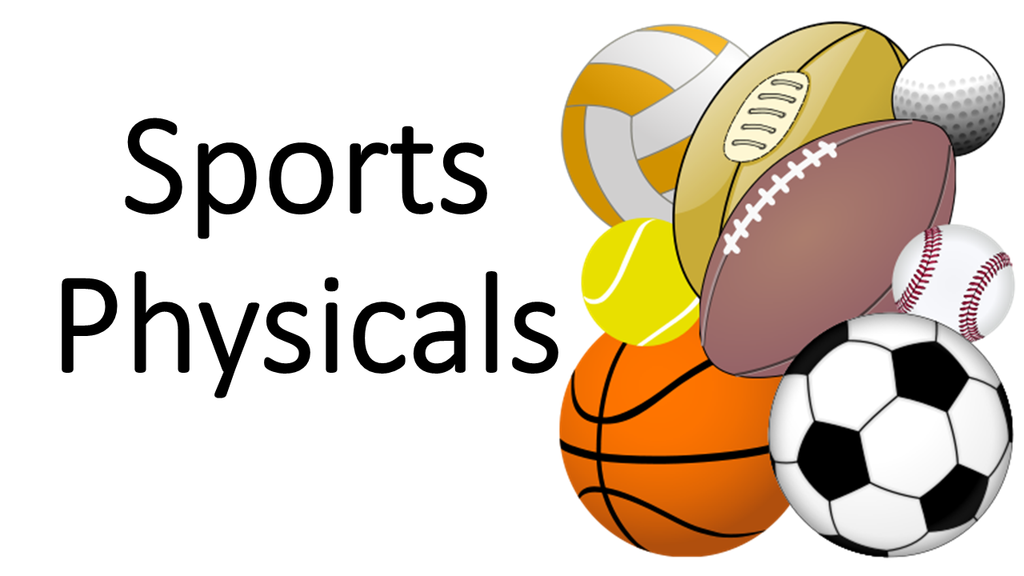 South Haven Varsity Football will now have a home game against Constantine this Friday, October 22, at 7:00 pm. Come out to Ratcliffe and cheer on the Rams in their last regular season game before the playoffs.

Reminder: SHHS Fall FAFSA Night is tonight from 5-7 in ILC Please bring the following: A. Social Security # (parent and student) B. 2020 Tax Return C. 2020 W2 If you can't make it tonight, don't worry we will also have a Winter FAFSA Night. If you have any questions, please email Kelly Netzley, Career and College Readiness Advisor (
knetzley@shps.org
)