Meet the Team Night for Fall High School Sports is this coming Tuesday, August 17. Coaches, players and parents are STRONGLY encouraged to attend. The evening will begin in Listiak at 7:00 pm with a general presentation, and individual team meetings will follow.

Please note that there are a couple of scrimmages added to the HS boys soccer schedule for next week.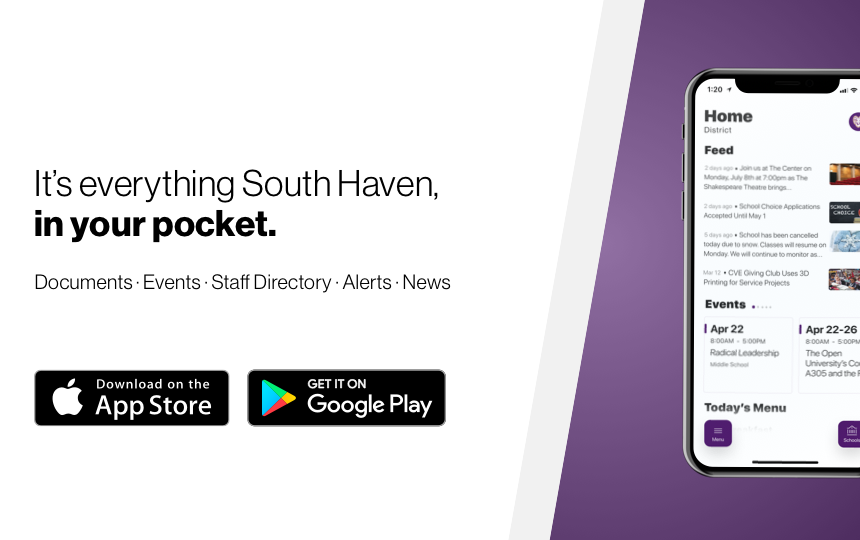 Thank you for meeting up and eating up this summer. It was a pleasure to serve you! Please note this Wednesday, August 11th, will be our last food distribution/curbside pick up for the summer. We look forward to serving you, again, during the school year!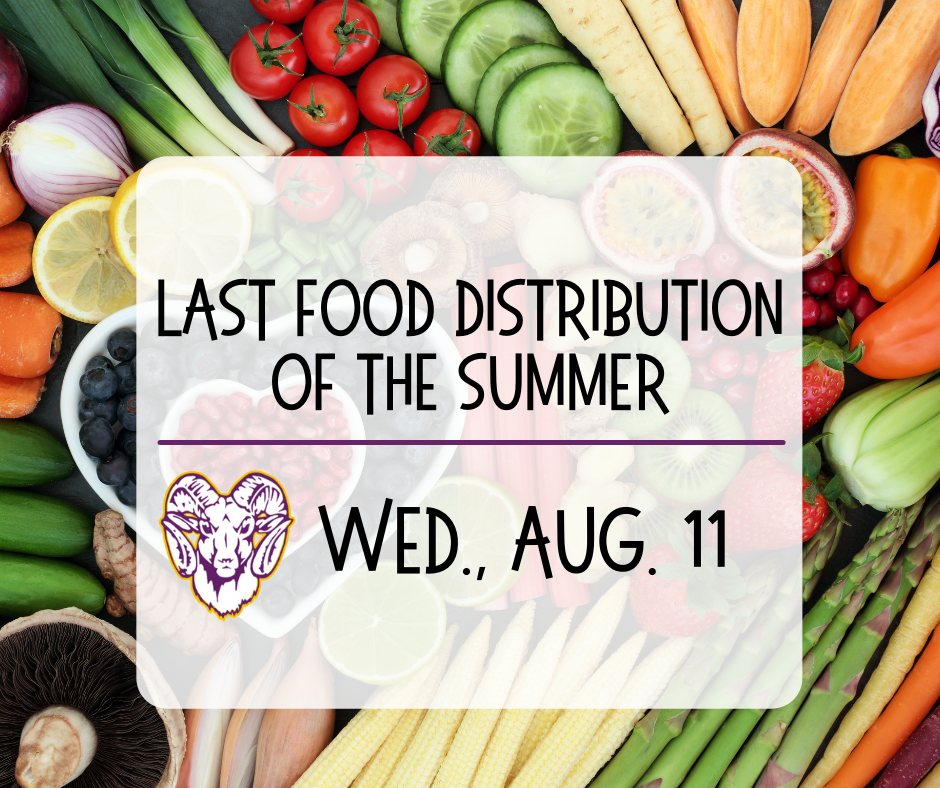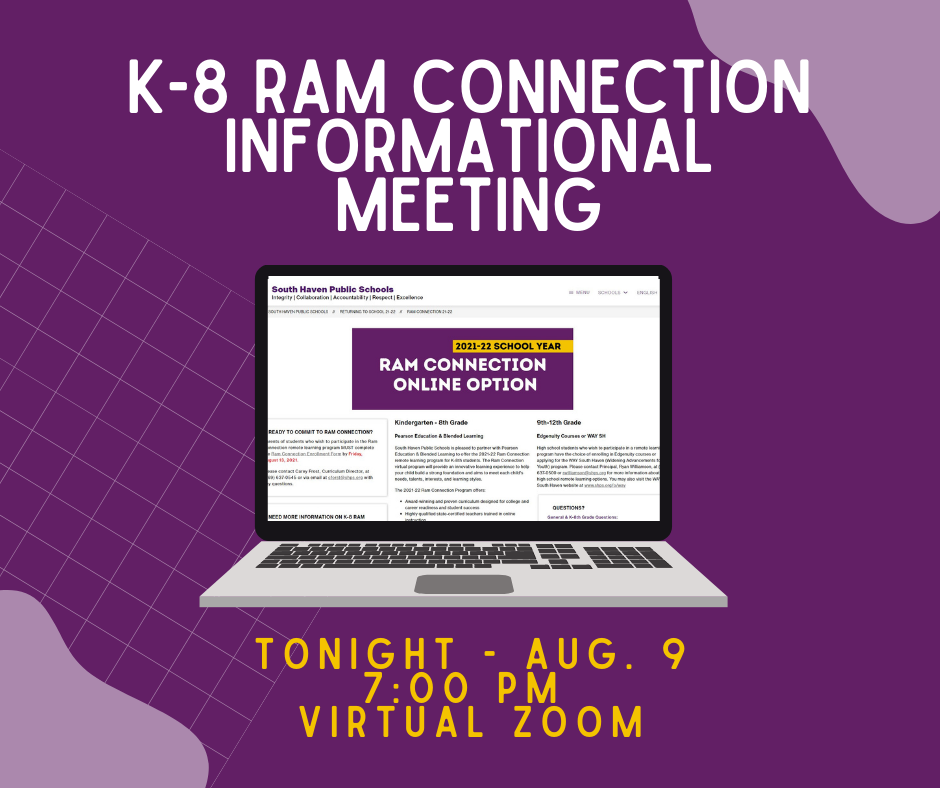 Remember that all athletes wishing to play fall sports must have a current sports physical to participate. The physical must be completed on or after April 15, 2021 to be considered a valid physical for 2021-22.

Our Summer Migrant Education Program came to a close earlier this week! Students made amazing bounds educationally and had a TON of fun with field trips to the Van Buren State Park, Holland Aquatic Center, Michigan Maritime Museum (including a boat ride on the Lindy Lou) and with a wonderful Family Night! Thank you our students, staff, volunteers, and community partners for making it another great year!

Mark your calendars! The first day of school for students: August 30, 2021. See here for start and release times:
https://5il.co/v9xe

Go to the South Haven Athletics News Section for information about the start of high school fall sports practices.

Don't miss this week's food distribution, tomorrow, Wednesday, July 7th which contains 7 breakfasts and 7 lunches! *Be sure to check out the daily offerings in select locations noted as well. Please contact June Altom, Nutrition Services, with questions at (269) 637-0590 or
jaltom@shps.org
.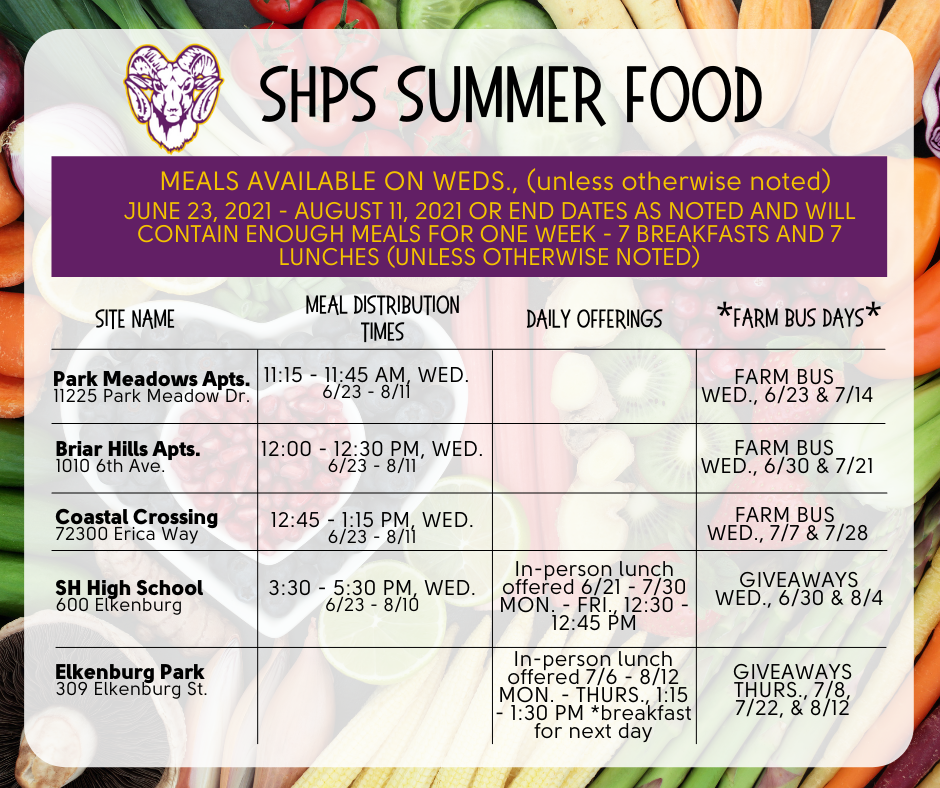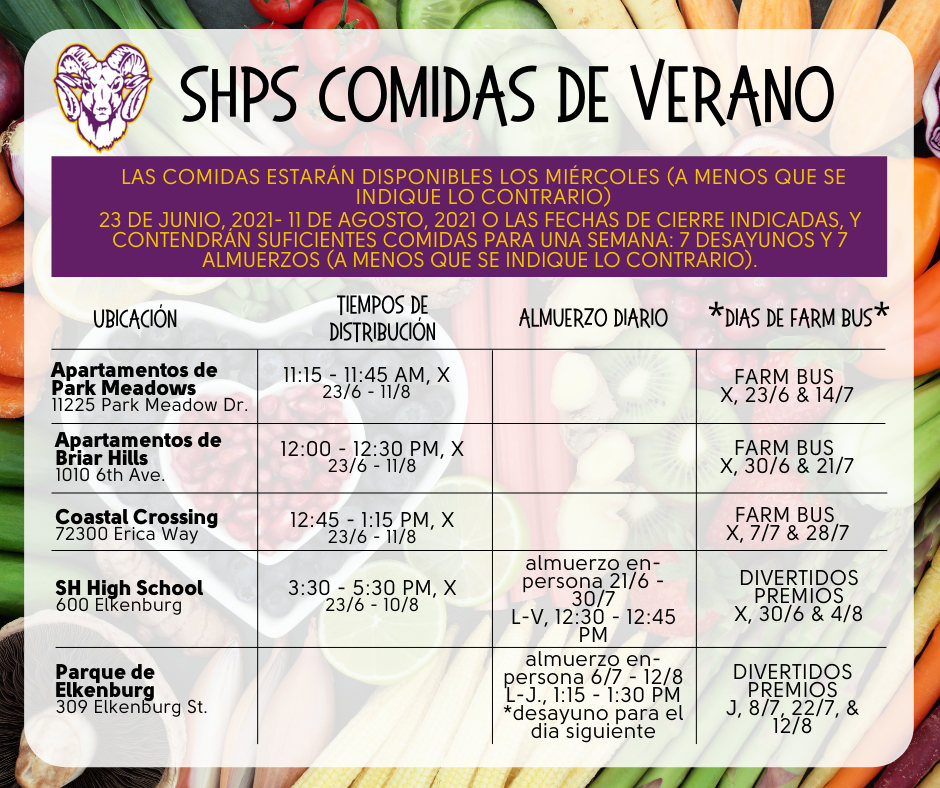 Reminder - No migrant program or summer school on Monday, July 5th! See you on Tuesday.

High school sports practices begin Monday, August 9. Make sure you have a physical on file!!!